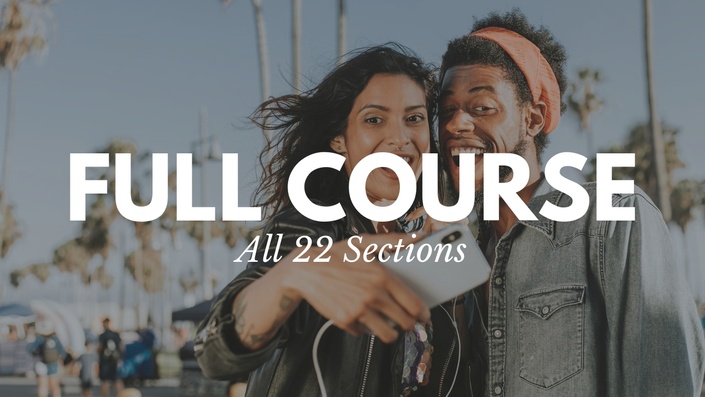 Full Blueprint: How To Become an Influencer
Your A-to-Z strategy for how to use your social media to earn more than your 9-5, get paid to travel the world, and live life on your own terms.
Watch Promo
Enroll Now
For people like you, being an influencer is a dream gig.
Name another position where you can get paid tens of thousands of dollars, receive free products & services and travel on someone else's dime – all with only a few hours per week. It's alright, we'll wait...
Can't think of one? That's because there isn't.
One of the common mistakes people make in thinking about how to become an influencer is that you need hundreds of thousands, or millions of followers to attract brands or some special, unique talent. Wrong.
The soon-to-be $10 billion industry is flocking towards nano and micro-influencers – commonly identified as those with between 100 - 100,000 followers... normal, everyday people. That's right, as little as a few hundred followers and a mobile phone in hand. You could sneeze and open your eyes and have an audience of that size – it's that easy.
But simply having enough followers doesn't guarantee your 12-month clothing brand sponsorship contract, or an all-expense paid trip to Bali to shoot content. That'd be too easy.
There's a not-so-clear line between someone who just happens to have followers, and one who is monetizing their account and making more than what their 9-5 pays them.
In this course, you will learn the how-tos, tips, tricks & tools to grow a loyal, trusting following online. We'll teach the secrets of what separates influencers with 50,000 followers earning $0, and those who have 2,500 followers who are under long-term contracts and getting paid thousands to create content they love & share it with the people who admire and respect them.
We GUARANTEE a paid collaboration for all course graduates!
---
We're so confident that our course will teach you everything you need to know, that we'll find you a paid collaboration upon completion of the course. Guaranteed.
If we fail to find you a paid collaboration, you get DOUBLE your money back.
Who is this course for?
Anyone who's willing to reallocate two of the 13 hours and 33 minutes we already spend browsing social media each week, in order to achieve any or all of the benefits of becoming a paid influencer. We take you from the basics, to the advanced techniques used by the world's top social media influencers.
Already established influencers looking to improve their content quality, increase their engagement rate and follower counts, and attract more premium brands.
For those who consider themselves more of the private type. We'll also teach you how to create a commercial, or "shout-out" account that you can quickly build & manage to achieve similar goals & objectives, without needing to share your personal life on social media.
Do I have to sell my soul to the influencer devil to be become an influencer?
No. Contrary to popular belief, you don't need to hold up a package of Fit Tea or wear FashionNova to become an influencer on social media.
Within the course, we actually teach you the opposite – you'll find out what brands and product categories to avoid and how to attract brands you have an interest in and can feel good about standing behind as an Instagram influencer and content creator.
Have a passion for mental health? How about a collaboration with Pura Vida Bracelets, who manufacture bracelets in third-world countries – providing jobs and donating proceeds to hundreds of charities & causes? Or how about Ten Tree clothing? Their brand is built on the promise of planting 10 trees for every unit sold.
For every trashy Instagram brand, there's a solid brand with a drive to improve the lives of their customers and the people they impact.
We'll show you where to find them.
What will brands be assessing me for and how will this course help attract them?

The three most important aspects of a paid influencer that a brand looks for when assessing what the sponsorship rate will be (and if they're even going to approach you) is follower count, engagement rate & content quality.
Fortunately for you, you'll learn how to grow your Instagram followers with an investment of fewer than 10 minutes per day.
We'll show you how your current Instagram engagement rate stacks up and how you can instantly increase it for the next time you post. You'll find out which niches are most lucrative and which ones provide you with free travel opportunities. Then, you'll learn how to create expert level content that attracts premium quality brands.
I'm really not confident or experienced in this industry – I'm too intimidated.

By the end of this course, you'll know all the industry terminology you need to confidently navigate your way through sponsorship deals as a social media influencer. After teaching you how to price your services, you'll be given negotiation lessons that you can instantly integrate into your arsenal to increase your rates.
How can you be so sure I'll land sponsorship contracts when I graduate from the course as a paid influencer?

Before you complete the 100+ lectures included in our blueprint on how to become an influencer, you'll get paired with brands & influencer marketplaces so that you know exactly where to go to start leveraging your skills as a paid influencer on social media.
We surveyed dozens of influencers to determine what they struggle with the most. Their answer? They struggle to find brands on social media to work with. That's why we're not only providing you with all the knowledge you need to become a successful influencer, we're also showing you exactly where and how to find brands that pay you those lucrative, long-term contracts.
Are you ready? Become an influencer on Instagram today by enrolling in our flagship course, "How To Become an Expert & Sought After Influencer."
Alright, but what does the course include?
A full breakdown is included in the course curriculum at the bottom of this page. Click the down arrow to expand. In the meantime, here are some highlights.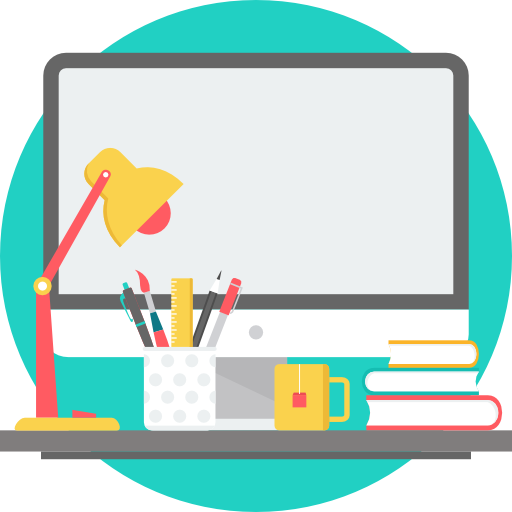 Setup & Walkthrough of your Instagram Business Account
---
Learn the ins and outs of your business account. Discover how to use it to your advantage as an influencer and content creator. Business accounts receive dramatically more inquiries from brands, so we're going to teach you how to set up and optimize it so that you never miss an opportunity.

The Perks & Incentives of Becoming an Influencer & Content Creator
---
Most people think being an influencer is just about getting free products and ongoing paid sponsorships. We're here to tell you there's more to it. We're going to open your eyes to things most influencers and content creators aren't even aware of. That way, you can make the most of our your time.

Nano, Micro, Macro & Celebrity Influencers. Where Do You Fit & Why?
---
Each have their positives and negatives – but where do you fit in and where do you want to be a year from now? We're going to help you navigate your way through the influencer jungle. Whether you're just starting out with a few hundred followers or you're nearing the million follower mark – this course has material that helps you achieve your goals.

Understanding Key Metrics, Analytics & Statistics To Up Your Game
(+how to use them to increase your engagement)
---
You cannot improve what you cannot measure. We'll teach you how to make sense of all the tools and metrics included in your business account and other third-party tools. Using these, you'll increase your engagement before the next time you even upload a post. Remember, higher engagement means higher earnings!

Complete Guide To Creating Content That Attracts Premium Quality Brands
---
The quality of your content is second only to the value you offer your followers. We have multiple sections included in this course that go deep into content creation – both personal and sponsored. You'll learn all about curating drool worthy Instagram feeds that attract premium quality brands at industry high rates. We're even going to run you through dozens of other professional influencer accounts so that you begin to identify what separates the best from the rest.

Complete Guide on IGTV, Instagram Live, & Facebook, Instagram Stories + More
---
Before you can diversify what you'll offer brand sponsors, you need to know how to use everything at your disposal. You get a complete guide on all types of content tools on Instagram.

The Top 16 Ways to Bust Through Follower Growth Plateaus
---
You get a full, in-depth look at how to grow your follower count. You learn some short-term strategies for quick boosts in followers, as well as long-term approaches that consistently increase the size and loyalty of your audience. Included are recordings of walkthroughs right within the Instagram app. That way, you can follow along as we go.

Appointing the Right Value to The Content You Create
---
Setting your rates is one of the most ambiguous things in this industry. We help you determine your existing rate using industry leading calculators, then we take you a step further and show you how to increase what you charge and how to forecast your earnings.

How To Negotiate Sponsorship Contracts in Your Favor (w/ Templates!)
(+with over a dozen templates)
---
Negotiating between a $20 and a $30 post isn't a huge deal, but once you're in the territory (that we'll help you get to) of tens of thousands of followers, you'll want to make sure you know the tricks to landing yourself on the right side of the deal. You get a full rundown of what position and tone you need to take to win, as well as a ton of templates you can copy and paste directly into your negotiation emails.

The Short Path to Earning An Income as an Influencer
(+16 other ways to earn that isn't "payment for posts")
---
Many influencers and content creators struggle to land paid deals. We're here to show you exactly how it's done and why some with 10,000 followers are getting paid hundreds while others have never been offered more than free product. You also learn 16 other ways to earn money as an influencer, content creator, and social media expert that isn't being paid for posts. Enrol to find out!

*BONUS* Material Covering All The FREE Tools You Need as a Content Creator
---
Before you graduate with your certificate, you get a ton of bonus
material including complete walkthroughs of all the free tools you need as an influencer.
The course is open for registration now! For a discounted price of only $127, you'll get access to the course forever.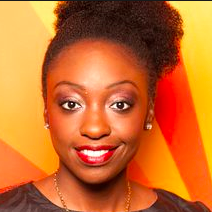 "This course has been insightful as it helped me understand the current state of influencer marketing and what I need to do in order to be sought after by brands. From what I have learnt in the course on How to Become an Expert and Sought After Influencer, you can start monetizing your content if you have a following of even as little as 500 to 1,000 followers!"
- Jamila Kyari, Fashion & Lifestyle Blogger, @jamilakyari ~ 10.2K followers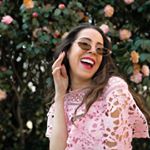 "In the course, How To Become An Expert & Sought After Influencer, they teach you everything you need to know about achieving that lifestyle. Right from gaining your first 10,000 followers, to finding your next long-term collaboration. There a bunch of cool hacks offered in this course that teaches you how to speed up the process."
- Ciandra Birnbaum, Lifestyle Influencer, @love.ciandra ~ 50.2K followers
Your Instructor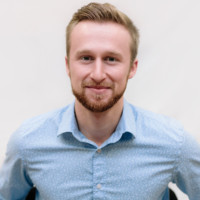 Why should you trust me?
I've run influencer marketing campaigns for some of the biggest brands on social media. In these positions, I collaborated with and consulted influencers from 500 followers, upwards to celebrities like Cardi B and Amber Rose.
Over the past several years, I've paid $2.5 million to influencer for social media collaborations that have brought in tens of millions of dollars. Today, I run a successful influencer marketing agency that specializes in working with nano-influencers – commonly referred to as those with 500 – 10,000 followers.
My team has invested hundreds of hours into developing this course for you. Everything we do is done with passion, and all backed by a 100% satisfaction guarantee.

Course Curriculum
BEGINNER: Intro to Our Course
Available in days
days after you enroll
BEGINNER: Intro to Social Media
Available in days
days after you enroll
BEGINNER: The Social Media Channels
Available in days
days after you enroll
Courses Included with Purchase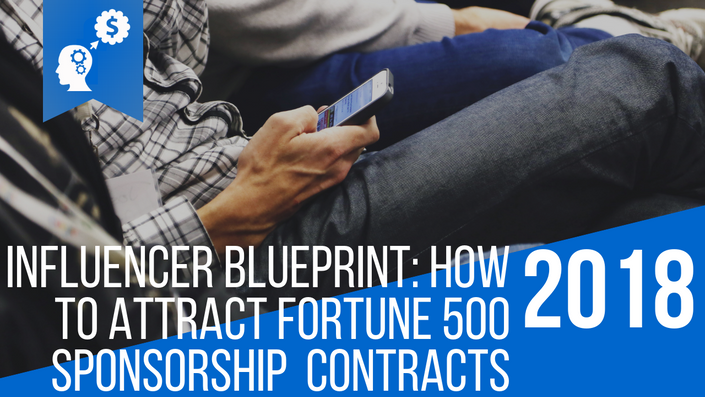 Influencer Blueprint: How To Attract Fortune 500 Sponsorship Contracts
Your Complete Guide to Becoming an A-Class Influencer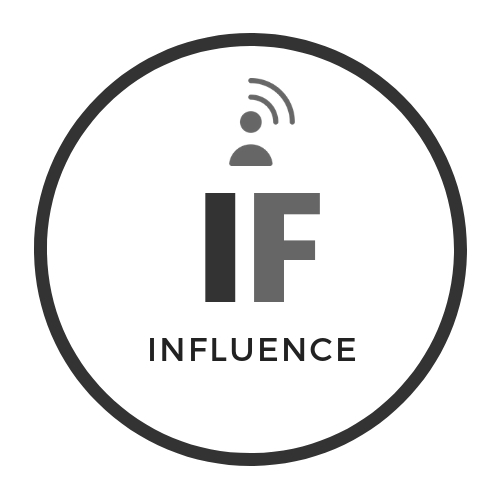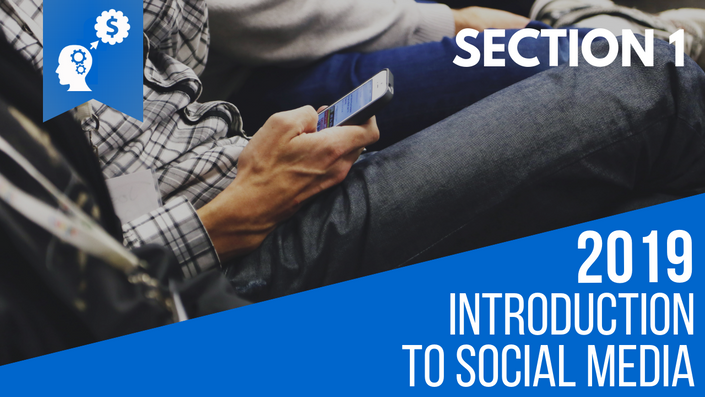 Intro to Social Media
Social media can be intimidating. Get comfortable with expectations and norms before you dive in.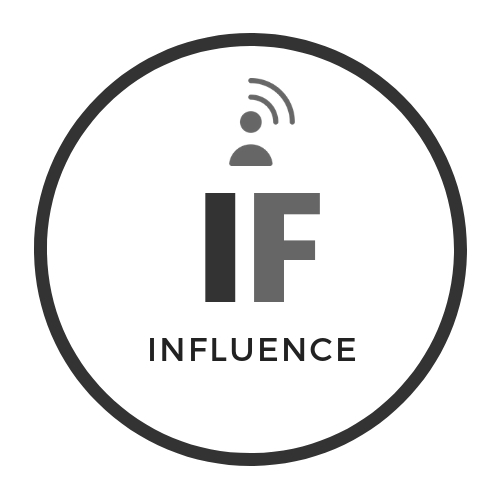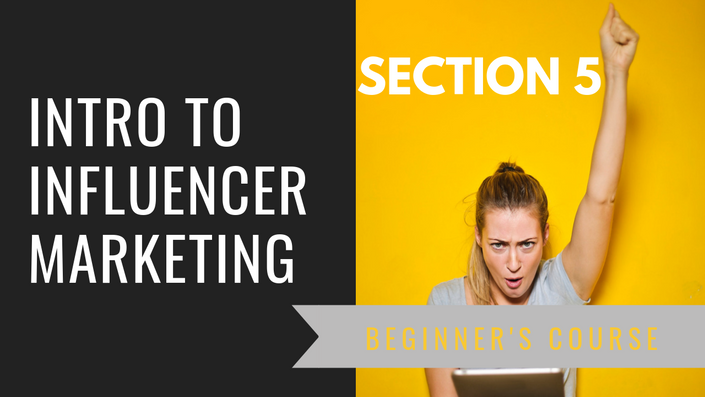 Intro to Influencer Marketing
Everything you need to know about how we got here with influencer marketing.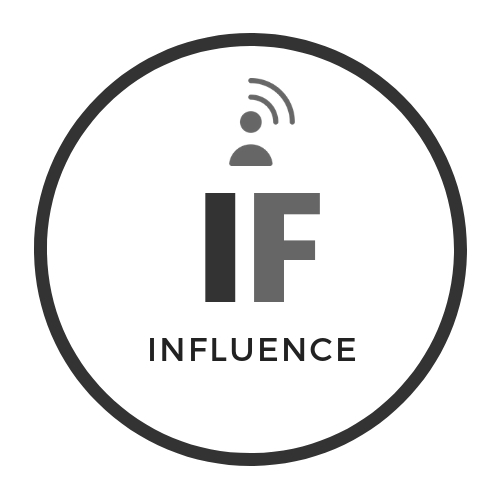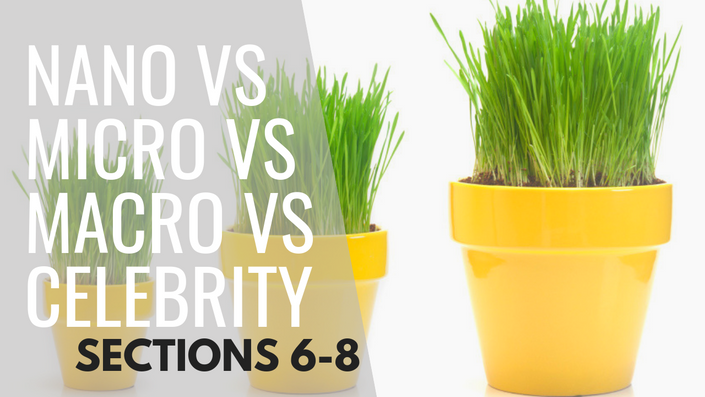 Nano vs Micro vs Macro vs Celebrity, where do you fit in?
Be in the know about the benefits of each tier, and why you may in fact NOT want to make the jump from micro to macro!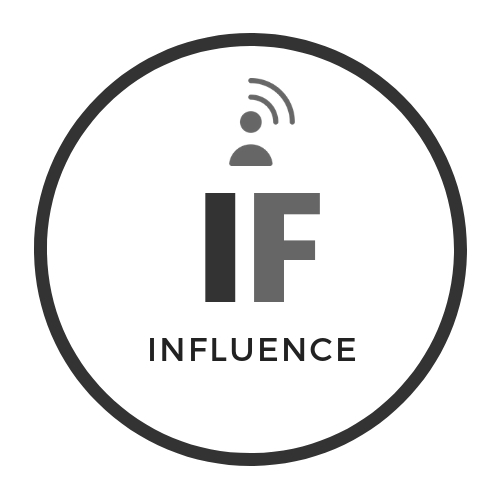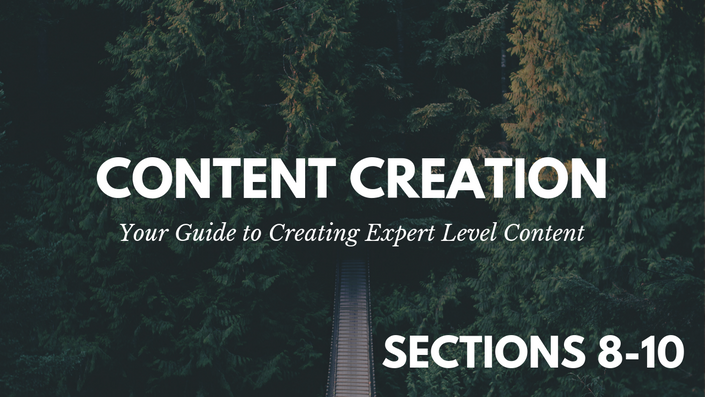 All About Content Creation
2019 is all about content creation. Creating captivating content that your audience can relate with is an absolute must.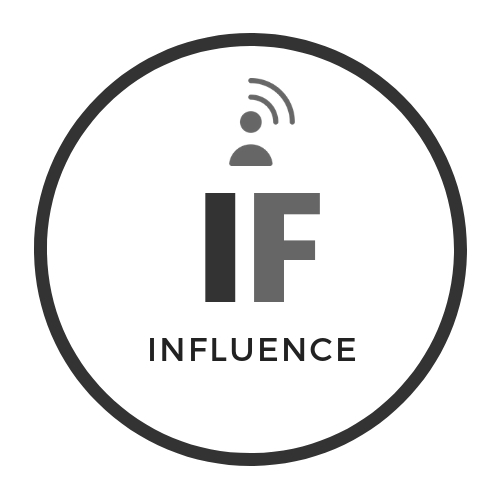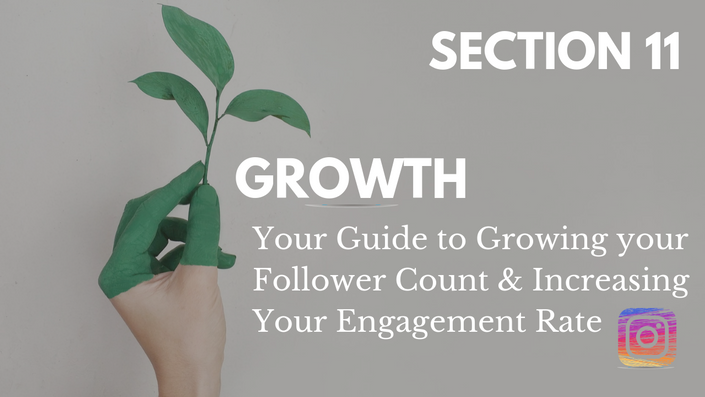 Growing your Follower Count & Increasing Your Engagement Rate
Organically increase your follower count and learn how to dial up your engagement rate with trusted, proven methods.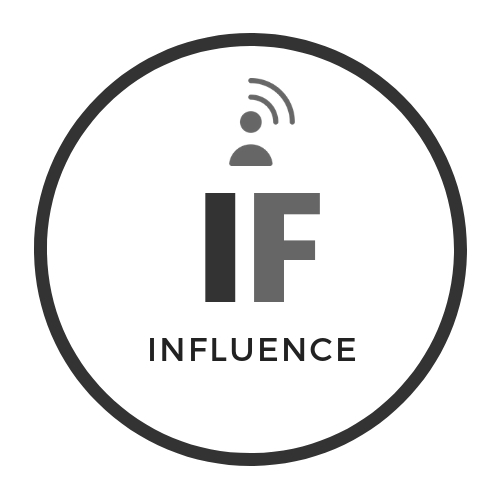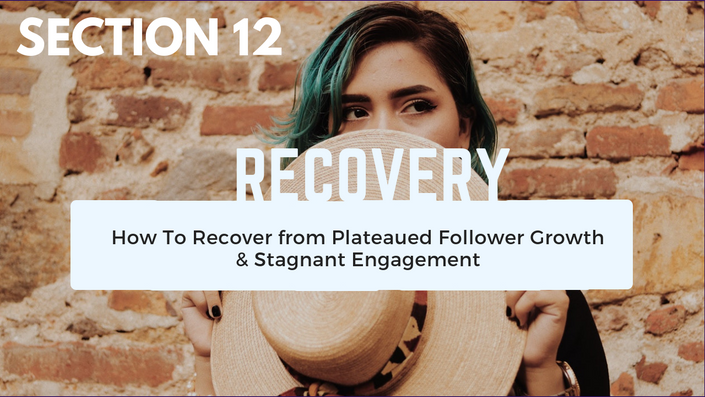 How To Recover from Plateaued Follower Growth & Stagnant Engagement
Can't seem to break into that next level? Whether it's getting to 1k, 10k, or 100k, we've got your back.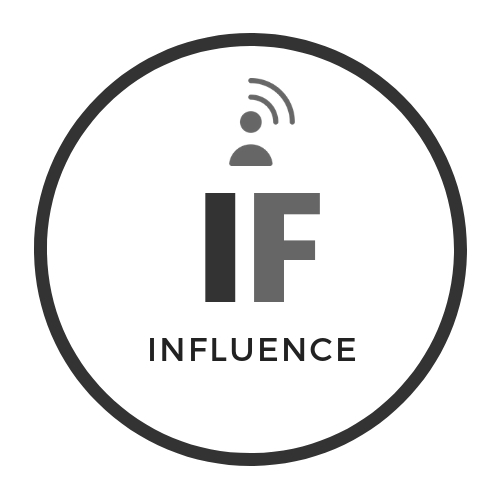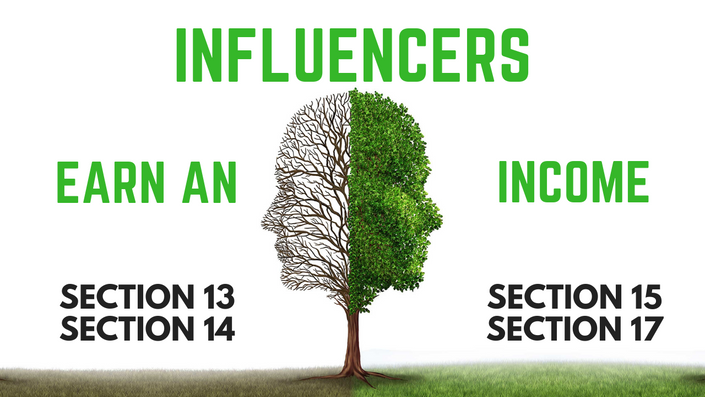 Earning an income as an influencer
Take the most important leap of all - start making money as an influencer.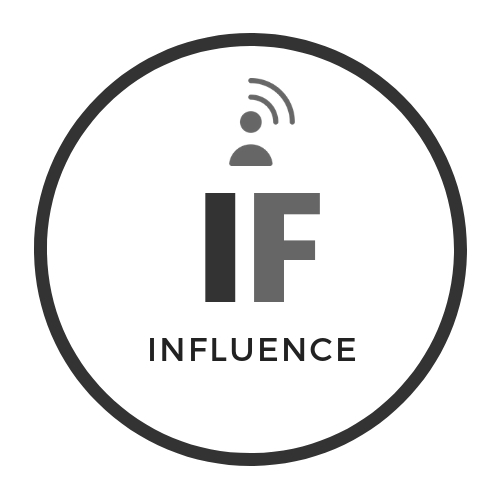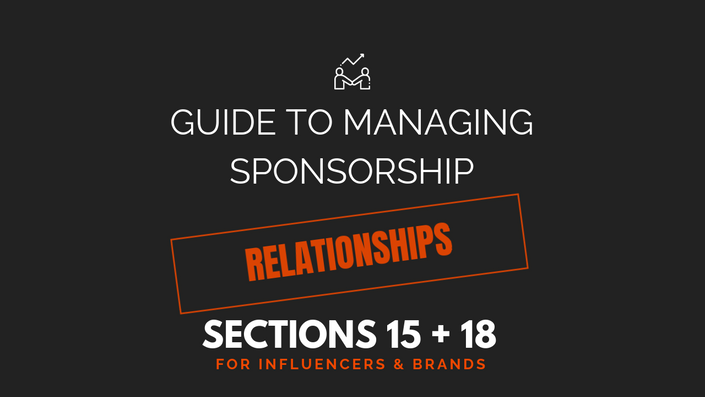 Managing Relationships With Brands & Influencers
Don't let agents and managers dictate your influence. Learn how to handle brand relationships like a pro.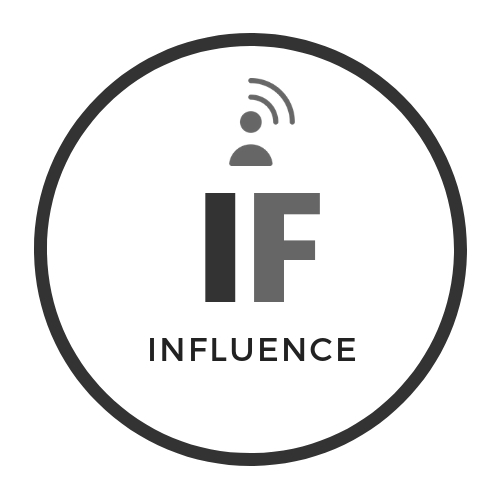 Original Price: $651
Frequently Asked Questions
When does the course start and finish?
Once you register, you'll have instant access that never expires! It is a completely self-paced online course - you decide when you start and when you finish.
How long do I have access to the course?
How does lifetime access sound? After enrolling, you have unlimited access to this course for as long as you like - across any and all devices you own.
Do you provide a money-back guarantee?
Sure do! We're so confident in our course that if you complete it and are convinced we didn't provide you with knowledge & valuable skills, we'll give you a full refund.
What makes you guys qualified to teach us?
We're pioneers in the influencer marketing industry, having worked with and consulted over 6,350+ influencers across all major social channels. We're an influencer marketing agency who recognized that there's a need for a course like this. By teaching our agency's internal network how to become better influencers, and the existing networks of the clients we partner with, everyone is winning.
Can I become an influencer without posting about myself?
Yes! In fact, several members of our team are doing just that. Vlogging and putting yourself on social media isn't for everyone, we understand that. Our course teaches you how to create what we refer to as a "commercial", or "shout-out" account. It's an account where you simply share content within your niche in the form of videos, reposted photos & content found online. You can grow your account to millions of followers, without once putting your face out there.
How many followers will I earn?
There's no one answer to that question. It depends on your niche and how much time you want to allocate to it. It's possible to be a successful micro-influencer with only a couple hours per week. That said, many are influencers full-time, working upwards of 40 hours per week. The sky's the limit, and earning potential is uncapped. You are your only restriction!
Do you guarantee that I get offered a paid collaboration?
Yes! We're so confident that after graduating this course, you'll have learned everything you need to know to master to hustle of being an influencer. That's why we guarantee that we'll get you a PAID collaboration with a brand. If we can't, you get DOUBLE your money back,